In this article, we will look into those eligible to apply for an OBC certificate in Delhi, along with a step-wise procedure of how to OBC certificate apply online.
The process of obtaining a caste certificate is different in every state in India. Some states do not even allow obtaining a caste certificate, such as an OBC certificate online. A Caste certificate is an official document that proves a person's caste. With a caste certificate, Delhi residents can access government services targeted at specific groups of people. The majority of reserved categories, such as General caste category, Scheduled Castes (SC) and Scheduled Tribes (ST), and OBC (both creamy and non-creamy layers), require caste certificates for different applications.
What is an OBC Caste Certificate, and What is Its Purpose?
The OBC certificate is a vital document for people falling under this category to avail various schemes launched by the government. First, let us begin by stating the purpose of a caste certificate, no matter which caste it belongs to: OBC, SC, or ST.
People from backward classes can benefit a lot from the rules of reservation, which were primarily implemented in the educational and work sectors by the government with the sole intention of improving their situation. As evident from the discussion above, we know that reservation privileges are primarily enjoyed by the members of SC, ST, or OBC. The benefits include:
Reserved seats in the legislature

Reservation in government services

Waiver of admission fees or obtain a specific quota in schools and colleges

Age relief on government jobs

Eligibility for students to receive government scholarships

Eligible individuals must produce caste certificates like an OBC certificate for the government to provide subsidies for certain programs

Eligibility in government jobs (like IAS, IPS, etc.) and public institutions (such as IIMs and IITs)

Relaxed upper age limit in certain examinations, such as UPSC Civil Services Exam
Who is Eligible to Procure an OBC Certificate in Delhi?
There is a certain eligibility criterion for every resident in the country to fulfil if they are interested in procuring an OBC certificate. You can get your OBC certificate online or go to the nearest Tahsildar office. The eligibility criteria for the residents of Delhi are:
Only those born in Delhi or whose parents were born in Delhi will receive an

OBC caste certificate

Those living in Delhi since 1993 will be granted an OBC certificate.
What are the Documents Required to Obtain an OBC Certificate in Delhi?
Unlike many other states, the government of Delhi allows getting the OBC certificate online along with the offline mode. However, there are a few documents that one has to submit to do so. Failure to submit might lead to the cancellation of the application. The OBC Certificate Delhi documents required are:
The filled-in application form

The Aadhar number, if not available, and any other identity proof, like Voter ID, PAN card, Passport, or Driving License, will work

Copy of an OBC certificate of father, and if the father of the candidate applying has passed away, then that of any relative by blood will work

A self-declaration issued from outside of Delhi in the Performa rate prescribed is to be produced. If the one applying is a minor, i.e., below 18 years of age, then the self-declaration must be submitted by a major

For married women, the certificate of marriage is to be produced

Other documents like current residential proof, like water or electricity bills, must also be produced

A proof of date of birth, which can be a school certificate or certificate of birth, must also be produced for procuring an OBC certificate online in Delhi.
Steps to Apply for an OBC Certificate Online
Using the E-district website, you can apply for an OBC certificate online. Follow the steps below:
Step 1: Go to the edistrict.delhigovt.nic.in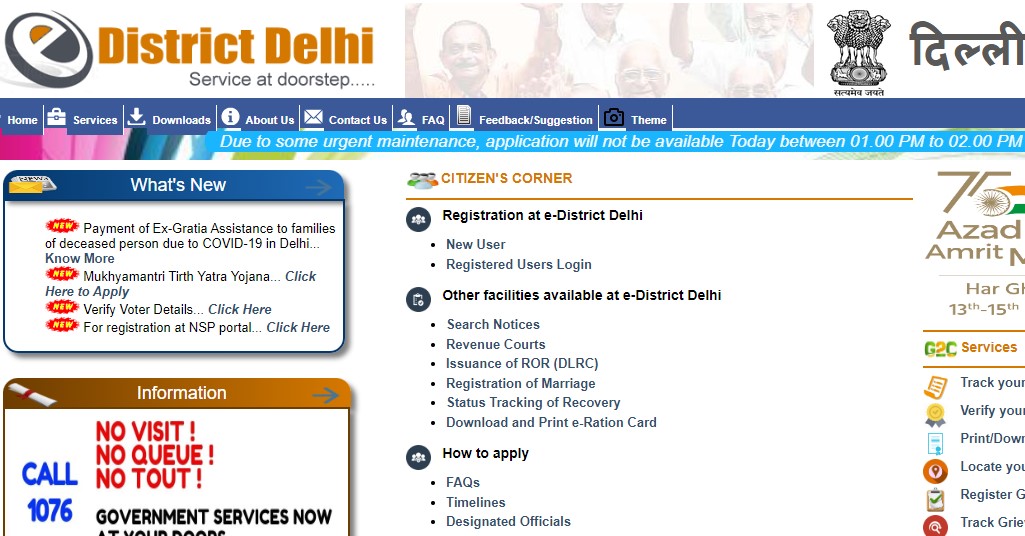 Step 2: Select 'Apply for Certificates Online'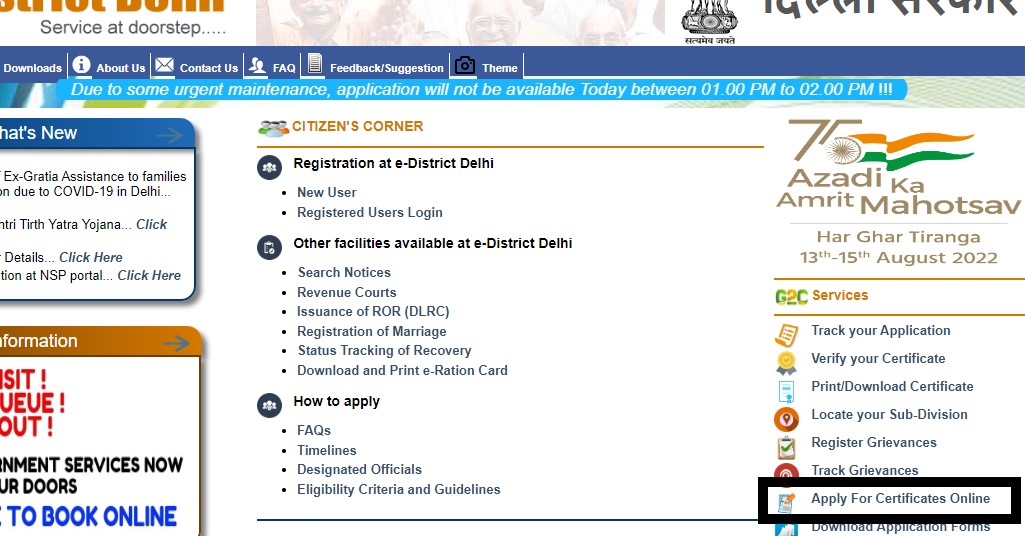 Step 3: If you are not already registered, please register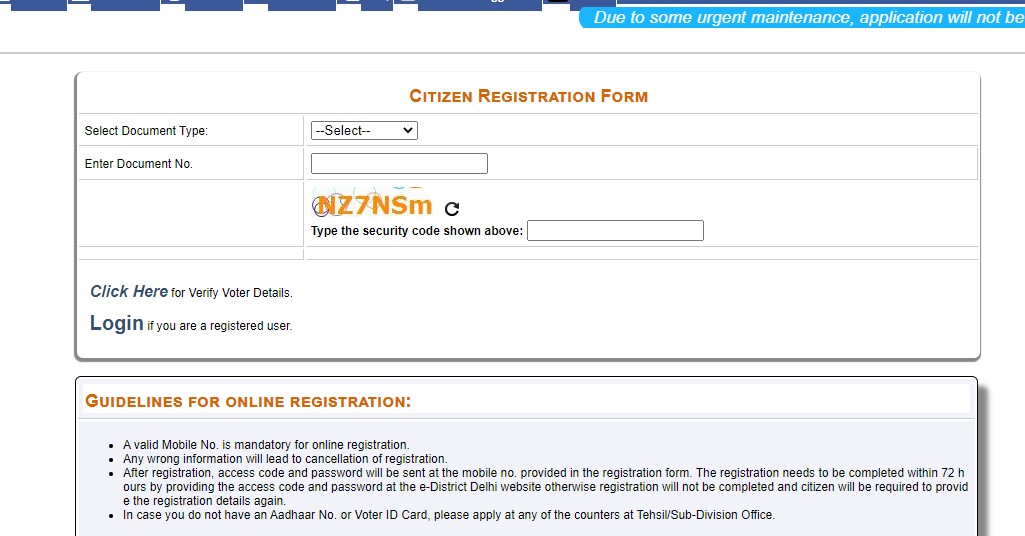 Step 4: Please enter your username and password to access the website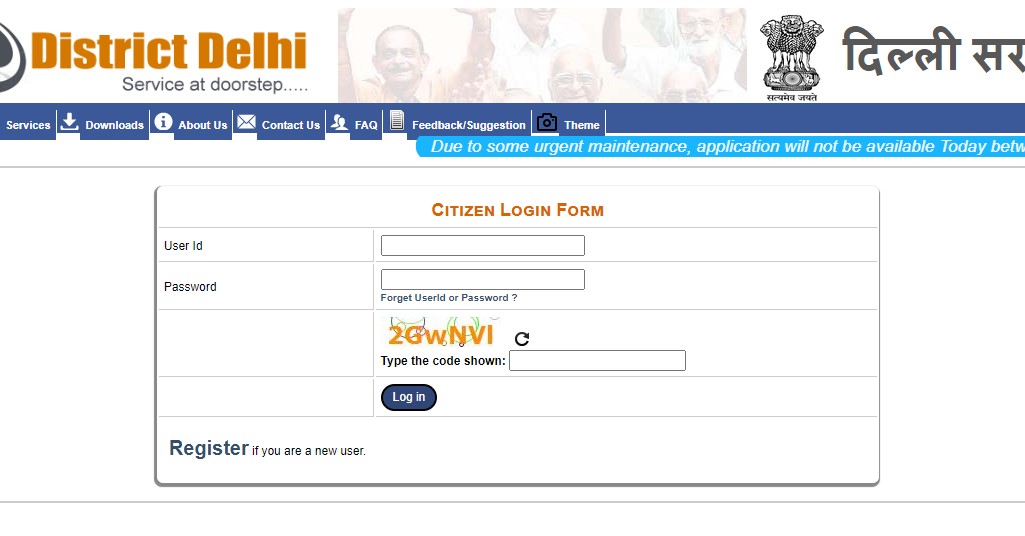 Step 5: Then select your service, Describe why you need it,
Step 6: Submit your information
Step 7: Attach the documents
Step 8: After clicking submit, the site will accept your application
How to Apply for an OBC Certificate in Delhi Offline?
To apply for an OBC certificate offline, visit the nearby Tehsil Office, Revenue/SDM Office, or CSC/SETU centres and ask for a caste certificate application form. Fill in the details and submit the scanned copy of the required documents to the officer in charge, and you are done. Note the application number for future reference.
How to Track the Status and Register a Grievance?
To check the status of your application, visit the Backward Class Welfare Portal website. An option 'Check Caste Certificate Status' will appear. Click on the option and put in your application number from the application before.
To register grievances regarding the application for an OBC certificate, you can mail your grievance to edistrictgrievance@gmail.com. They will provide you with a grievance number after addressing your grievance, using which you can check the status of your grievance on the same website at this link.
Conclusion
Once the documents are produced, the rest of the process is easy and quick. The applicant can expect to get their OBC certificate within 21 working days. We hope this article was insightful enough and has answered all your queries about who is eligible to apply for their OBC certificate in Delhi.
Also, Read: